Some of my most consistent best selling Greetings cards are the "New Citizen" cards.
These cards virtually got my zazzle store going originally. So little wonder that I keep returning to this theme in one way or another.
Here now is my latest design. Great value at jus
t $3.20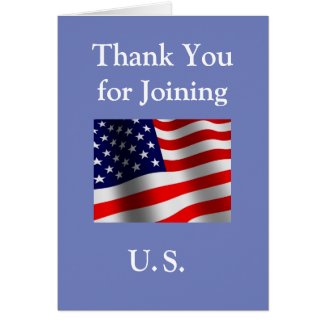 "Thank You for Joining US" New American Citizen Card
by
Bretsuki
Look at more New citizen Cards at
zazzle
Or to see the full range of New Citizen cards, gifts and apparell go to my collection here.